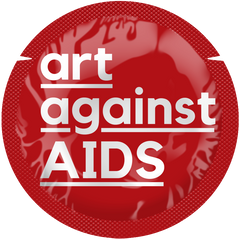 World AIDS Day is held annually worldwide on the 1st of December. However, for us at ONE® we take it further and celebrate throughout the month. It is the month we unite to fight against HIV/AIDS and commemorate the lives lost from AIDS-related illness.
During the week of 1st to 6th December 2018 at White Box, Publika, ONE® partnered with universities alongside non-profit organisations and crafted a week-long activity to give opportunity to the community to be part of the cause!
Art Exhibition
ONE® collaborated with Universiti Teknologi Mara (UiTM), Malaysian Institute of Art (MIA) and The One Academy (TOA) for a student art competition that ran from July through to September 2018. Winning pieces from the Art Against AIDS Student and Professional Competition were exhibited to the public at White Box, Publika from the 30th November to 6th December. Proceeds from the sale and auction are channelled to non-profit organisations supporting HIV/AIDS related causes.
HIV Screening by Community Healthcare Center (CHCC), by PT Foundation
CHCC, by PT Foundation was present to give free HIV screening and counselling. It is always important to know your status! Find out more here
 Art Market & Workshops
Students and staffs from UiTM put together an art sale from art installations, to hand crafted knits and batik frames. Local vendors Azlinda Arshad hosted a diffuser bracelet workshop while KLSketchNation, a strong advocate for youth through art sold merchandise, coffee painting packs and coffee painted for walk-in customers as well. Proceeds from the sale of the items are donated to AIDS/HIV related causes!
 Community Yoga
Staying healthy is always important to us at ONE®. Grace Khoo, a Strala Yoga Teacher and a strong advocate in fighting this disease came along and gave her support to hold a Free Yoga Session. The positive hope and continuous is just what all of us need! Besides that, yogis that came not only enjoyed a great workout but was able to view the beautiful art pieces hung around them! 
Story-telling by Tunku Halim
Malaysia's very own and most reputable dark story writer hosted a 2-day reading session– some from his recently launched collection at the Georgetown Lit Festival. His alluring stories were engaging and charmed the large audience! It was an interactive session too where audiences had the opportunity to read part of his book and for each participative audience, RM50 was donated to AIDS/HIV related causes too!
Exclusive Malaysian Edition Artist Foils
As this is Art Against AIDS fourth year, a special set of ONE® foils were created, that consists of winners from the past Art Against AIDS student competition and professional artist contributors with pieces from Ahmad Zakii, Najib Ahmad, Kenji Chai to name a few.  Each jar contains 50 unique foil designs from past Art Against AIDS artworks. These jars of 50's were sold during the week and 50% of the proceeds were donated to PT Foundation.
If you've missed this event, fret not, there's more coming up so be on a watch out. See you next year!