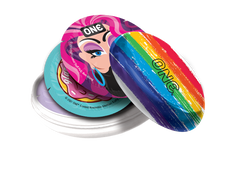 Love has no boundaries, and at ONE®, we wholeheartedly value and support all beautiful identities! believe in the power of inclusivity and embrace people of all backgrounds and cultures with open arms.
This year, we wanted to go the extra mile to create an experience that truly captures the essence of pleasure and fun! That's why we have teamed up with some amazing bars in Malaysia to bring you an unforgettable experience – a selection of extraordinary drinks inspired by the flavours of ONE® condoms. 
Now, let's dive into the exciting details and discover the amazing bars where you can enjoy these uniquely crafted drinks!
The Attic Bar and Restaurant, Kuala Lumpur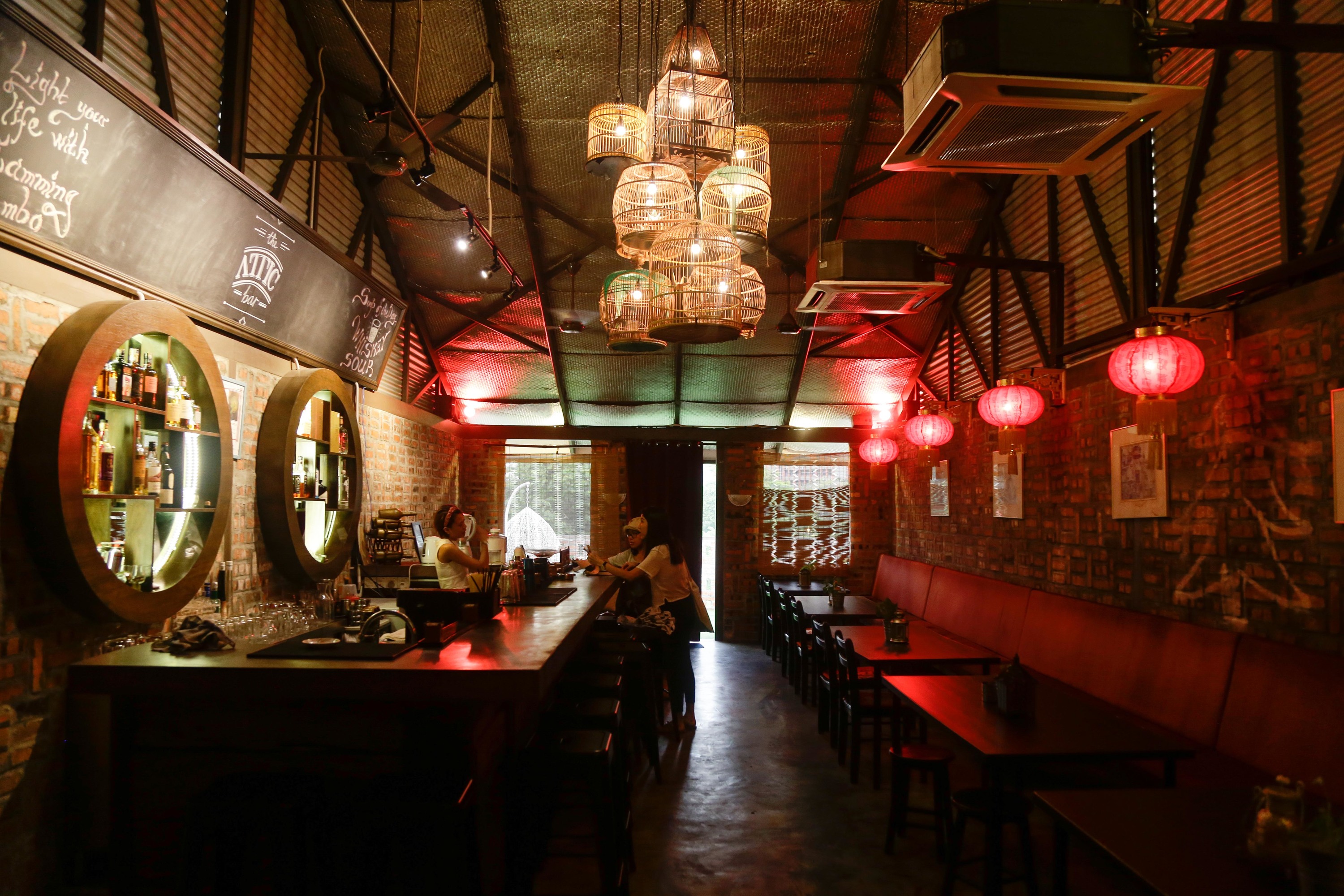 Photo credit: Time Out KL
Nestled on the rooftop of one of Chinatown's hippest hostels, ONE® x The Attic Bar menu offers three fantastic cocktails: the Minty Snow, Island Punch and  Bubble Gum Fizz.
To make things fun, each glass is paired with a ONE® Flavoured Condom – Bubblegum, Island Punch or Fresh Mint that complements the unique flavours of the cocktail.
Rimbar KL
Photo Credit: rimbarkl.com
A one-of-a-kind camping-themed cocktail bar in the heart of Kuala Lumpur. Step inside and be transported to a vibrant oasis, complete with cool tents, lush greenery, and a refreshing breeze. 
On the ONE® x Rimbar KL menu, we have Banana Split, Strawberry Chocolate and Fresh Mint - all inspired by the flavours of ONE® condom that will make your taste buds dance with joy! 
Join us at Rimbar for an unforgettable experience where adventure and mixology unite.
G-String KL
Photo credit: Eat Drink KL
The special menu is also available at G-String, probably the sexiest bar in KL with their lacy decorations and naughty neon signs! The menu includes three new drinks: Bella Chow, Riley Reid and Pink Nipple, each inspired by ONE® Island Punch, Chocolate Strawberry and Bubblegum, respectively.
Best part? Ordering any of these drinks will get you a LIMITED-EDITION ONE® Pride Tin for FREE!
Good Friends Club, Penang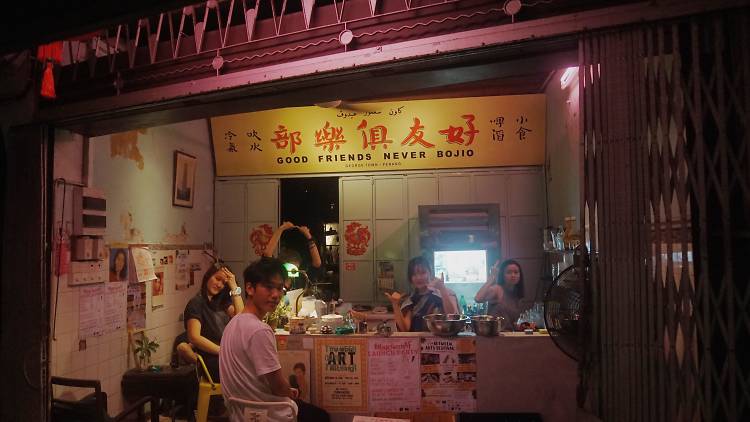 Photo credit: Time Out KL
If you happen to be from the beautiful city of Penang, consider yourself lucky! You too can indulge in the tempting flavours at the Chinese retro-themed bar - Good Friends Club with our special menu:
Strawberry Sundae: A luscious blend of cream-washed flavours inspired by our Chocolate Strawberry flavoured condom.
Banana Split: A playful twist inspired by the popular flavour of our Banana Split flavoured condom.
Absinthe Mint Chip: A bold blend that combines the intense notes of absinthe with the coolness of mint, inspired by ONE® Mint Chocolate condom.
Oh, and here's something extra to make your experience even more delightful:
With any purchase of these drinks, you will receive a ONE® Flavoured Condom.
When you purchase the set of all three drinks, you will get a LIMITED-EDITION ONE® Pride Tin for FREE.
While you are sipping on these delightful drinks, you are also making a difference. For every drink you purchase, we donate RM3 to Malaysian AIDS Foundation. It is like having fun and doing good at the same time!
So, gather your squad and let's head to the bars. These limited-time menus at participating bars are only available till 31st July 2023. Cheers to making a difference and paving the way for a brighter, more inclusive future!